Android Repairs
Get Your Phone Fixed Fast. Schedule smartphone & iPhone repair services in Toms River, NJ
Dealing with a broken phone is annoying. Maybe your screen is cracked or your battery won't hold a charge, or maybe you've dropped your phone in water. In any case, you're probably feeling frustrated. Fortunately, Dante's Computer Hospital in Toms River, NJ is here to help with reliable smartphone repair services.
We charge affordable prices for top-quality work.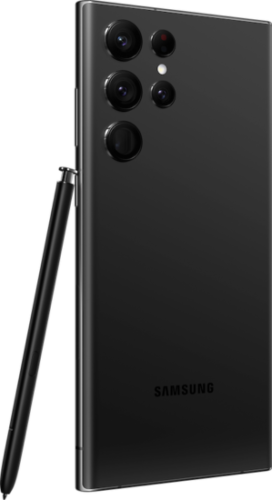 Android Common Repairs
Our Dedicated Team Of Repair Experts Are Always Available To Get Your Android Phone Working Like Brand New
Front Glass Repair

Back Glass Repair

Charging Port Replacement

Speaker Replacement

Camera Replacement

Battery Replacement
Why Our Customers Love Us
PREMIER CUSTOMER SERVICE
With us, you are guaranteed a professional, original quality repair. We strive for 100% customer satisfaction.
QUICK TURNAROUND

We strive to get your device back to its original condition in the shortest amount of time possible, without sacrificing quality.
LOW PRICE GUARANTEE

We know price is a big factor in your decision to repair your device. We are fair in our pricing and stay competitive with the local market.
EXPERT TECHNICIANS

Our technicians love what they do. They have been servicing devices for years & have disassembly, diagnostic, replacement and reassembly down to a science.
Best Repair Service
What Our Customers Are Saying
Excellent customer service
This place is fantastic! Came in with two broken phones and they fixed both within 30 minutes for an extremely reasonable price without any hassle!! Will definitely be back!!!
Cathy Cardinale
2023-06-14
Extremely helpful in every way with my iPhone. Very patient and got it all working while I waited. Visit for all your tech needs.
I've used the Computer Hospital twice in the last few weeks. Once for a iPhone battery and dock replacement and the other for a older iPad battery replacement. Both items were repaired good as new and I couldn't be happier. I would definitely recommend the Computer Hospital for any electronics repair. There are a lot of places in the mall that you could use but I would skip those places and go here. One look around and you can see you are in the right place. Very professional and the prices are good too …Thanks Computer Hospital you guys really helped me out …
Christine Wood
2023-06-12
This place is absolutely amazing! We were having trouble with the volume coming out of my iPhone, and they took a look at my phone and realized there was just some gunk in there. They cleaned it out and didn't even charge me. They were very kind and very helpful. We will definitely be back there again!
Sent them my custom built PC for fixing. They diagnosed the problem gave me professional recommendations and ordered parts and fixed the problem. I recommend Computer Hospital to anyone.
The computer hospital is the best! They are so incredibly helpful and kind. Highly recommended
Fair pricing and personable service makes for a pleasant service experience.
I came in having trouble with my iPhones charging port and they greeted me with the upmost professionalism, couldn't have been any kinder and had me in and out within less then 5 minutes, I highly suggest computer hospital